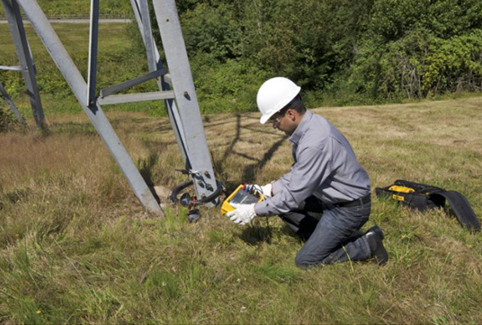 Energy sufficiency is one of the ways to reduce the impact of global warming worldwide. This was put into paper in 2015 known as the Paris Treaty. This is a legally binding international treaty signed by 194 parties. This is to recognize the impact of climate change and reduce its effect of it in the coming years. This treaty aims to substantially reduce greenhouse gas emissions globally and mitigate the worsening effects of industrialization.
Top Industries With Highest Energy Waste
Oil and Gas Industry.
There is no wonder that the oil and gas industry is the top industry when it comes to energy waste. Oil is the bloodline of industrialized countries. It is used in the production of synthetic fibers, petrochemicals, and plastics. It fuels a huge percentage of feedstock, heat, and power production. One solution can be for oil and gas companies to improve their water recycling processes. However, it isn't easily implementable. 
Internet Industry.
We can all agree that the internet is one of the greatest inventions of all time. It helped us transition to the digital world where almost everything is almost instant – from data gathering, research, transactions, and even social interactions and relationships. However, this dependency on the internet has made us so vulnerable and environmentally damaging contributing to the growing impact of climate change and global warming. In 2018, according to Internet Health Report, the amount of energy waste produced by data centers are at par with the global air travel industry when it comes to carbon dioxide footprint.
Built Environment.
Real estate consumes 70% of the generated electrical power globally. Since we live in different climates, we need different climate stabilizers in our structures. Lighting, cooling, and heating systems use the majority of the energy. There is a lot of energy waste produced by this industry because of poor utilization, conversion, and transport. One of the solutions for this is to use energy-saving appliances to reduce the number of energy consumption and see tangible results – although not immediate ones.
Power Generation.
There are massive losses in this industry considering its nature – power generation. 33% of the generated power is lost and wasted along with the delivery and generation channel. Heat Recovery Steam Generators (HRSG) are used to regain some of the lost energy but it still isn't enough considering the massive losses.
Profiling Industrial Energy Usage
The energy usage of industries is measured through the following:
Plant age
Load type and size
Operational schedule
Number of workers
Climate
Maintenance philosophy
There are two techniques to start energy saving: by general inspection of systems and targeted data gathering. You cannot manage every single kilowatt that you are using. What you can do is divide every facility into electrical infrastructures and then into key systems. This way the problem is easily identifiable through the grouping. You can identify how much energy is consumed, which practices are wasteful, how long a machine operates, or even what kind of operation it does.
Top Fluke Tools for Energy Saving
If you are looking for an all-rounder tool that will help you with your energy-saving needs – Fluke is the way to go! Check out these Fluke Tools for energy saving.
Fluke 561 HVAC Infrared and Contact Thermometer
This Fluke Tool will help you determine your problem whether in close proximity or not! This thermometer can measure temperatures ranging from -40 to 550 degrees Celsius. It also provides a single-point laser sighting and allows easy emissivity for measuring pipes and other shiny surfaces. You can use this thermometer in large areas or small objects because of its ergonomic design. This trusty thermometer can measure hot, moving, electrically charged, and hard-to-reach objects in no time.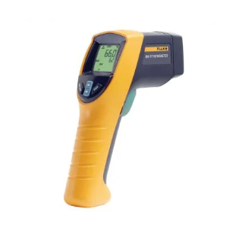 Fluke 1732 and 1734 Three-Phase Electrical Energy Loggers
Fluke 1732 and 1943 are the top energy loggers that will help you measure your energy consumption. By identifying the sources of energy waste like overloaded circuits, you can perform load studies and discover which part of the electrical system uses the energy excessively. These energy loggers automatically capture and record voltage, current, power, power factor, energy, and associated values. They have the highest safety rating in the industry! Aside from having an optimized user interface, it has bright, color touch screen that comes in convenient when analyzing the data gathered.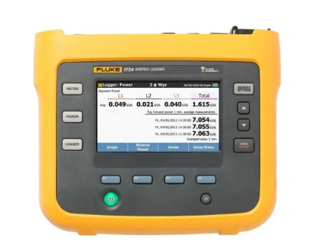 Hey, you made it to the bottom! Are you currently looking for the best-performing test tools in the market to run daily maintenance checks on your machines? You're in luck cause Presidium PH is an authorized distributor of Fluke test tools in the Philippines. Prevent these faults from penetrating your device by using the best test tools there are!
If you want to know more about Fluke tools and their functions, visit our website for more info! This is a one-stop shop for the best test tools within Metro Manila.
Sources
https://www.araner.com/blog/top-industries-highest-energy-wasted
https://www.processingmagazine.com/maintenance-safety/asset-management/article/21140469/how-to-reduce-energy-waste-in-the-manufacturing-sector
https://www.fluke.com/en-ph/product/temperature-measurement/ir-thermometers/fluke-561
https://www.fluke.com/en-ph/product/electrical-testing/power-quality/1732-1734