A complete ground system is essential to spare your equipment from unnecessary downtime and potential failure in the long run. But what is the ground? According to National Electrical Code, the ground is defined as a conductive body that extends to the ground. There are two grounding subjects: Earth grounding and Equipment grounding. Earth grounding pertains to the intentional connection from a circuit conductor to the ground in the earth. Equipment grounding, on the other hand, secures the operating equipment in a structure if it is properly grounded.
A sound ground system has four characteristics. First on the list is good electrical conductivity. Secondly, conductors are capable of withstanding available electrical current. Long life and low ground resistance and impedance come in third and fourth consecutively. If your ground system fails to deliver these, you need to have your ground system checked by a professional.
Dangers of a lousy ground system
When systems aren't maintained properly, you are setting your systems up for failure and damage. Grounding also plays a major part in maintaining your lightning protection system! The ground system is susceptible to corrosive soils, high moisture content, high salt content, and high temperature. Exposure to these may affect the resistance of the grounding system.
Here are some risks you might be exposing yourself to.
Electric Shock. An electric shock can cause muscle spasms. You may have felt an electric shock in the form of a tingling or buzzing sensation. A 10 mA current can even tear a ligament or a tendon due to shock. When a current of more than 50 mA passes through the heart, it can cause cardiac arrest. In the worst cases, it can affect your nervous system.
Instrumentation Errors. When a part of the electrical system is faulty, the equipment or instruments might incur damages.
Harmonic Distortion. Harmonic distortion is the changes in electrical frequencies due to current and voltage frequencies. It is important to avoid any distortion as that may affect the communication systems.
Power Factor Problems. The power factor is the ratio of working power to apparent power measured in kilowatts. It is important to consider in a circuit because if there is any power factor less than 1, it means that the wiring needs to carry more current than what is necessary. An inefficient power delivery system means that there is a poor power factor.
Electric Fires. Most electrical fires are caused by faulty circuits and poorly maintained electrical systems. Fires caused by electrical malfunction contribute to 6.3% of the total house fires this 2022.
All these dangerous circumstances can be prevented when your ground system is properly maintained.
Top Fluke Ground Meters
Maintaining your ground system will make your electrical systems and ground systems work properly and avoid unnecessary downtime. And if you are looking for a ground tester that will give you the measurements that you need – Fluke tools is the go-to! Sturdy, rugged, and accurate – what is there to ask for? Check out these Fluke Ground Meters!
Fluke 1625-2 GEO Earth Ground Tester
This state-of-the-art Fluke Ground Tester can deliver a fast and accurate measurement with all four test methods. It measures earth-ground loop resistance with clamps, stakes, or both. With the use of stake less test method, you can avoid the dangerous and time-consuming job. With advanced features like Automatic Frequency Control that identifies existing interference and provides a more accurate earth ground value. Another feature is the R* measurement that calculates earth ground impedance. It is very easy to use – the tester even tells you which stakes or clamps is needed for every test you will perform. And it can store up to 1500 records so you are sure that your readings are kept for a long time.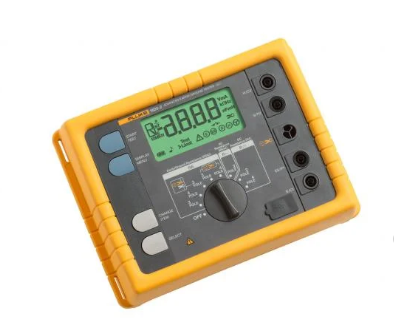 Fluke 1623-2 GEO Earth Ground Resistance Meter
This rugged ground resistance meter is best used to measure earth-ground loop resistances. You can use this to perform ground tests in places you never thought of working on before. Electricians wear insulated gloves which in some cases can be bothersome. But this won't be your concern with Fluke 1623! This dependable ground tester is beginner friendly and grip-friendly!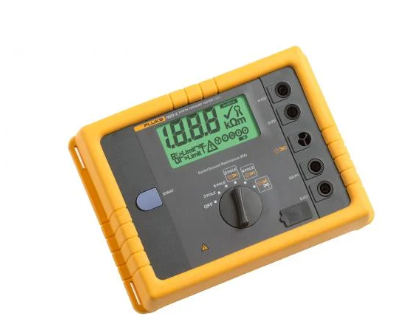 Get your Fluke tools through an authentic source!
Hey, you made it to the bottom! Are you currently looking for the best-performing test tools in the market to run daily maintenance checks on your machines? You're in luck cause Presidium PH is an authorized distributor of Fluke test tools in the Philippines. Prevent these faults from penetrating your machine by using the best test tools there are!
If you want to know more about Fluke tools and their functions, visit our website for more info! This is a one-stop shop for the best test tools within Metro Manila.
Sources:
https://www.fluke.com/en-ph/learn/blog/grounding/why-ground#:~:text=Why%20test%20ground%20systems%3F,ground%20rods%20are%20eaten%20away.
https://www.fluke.com/en-ph/product/electrical-testing/earth-ground/fluke-1625-2
https://www.fluke.com/en-ph/product/electrical-testing/earth-ground/fluke-1623-2
https://electrical-engineering-portal.com/good-grounding#:~:text=Grounding%20Principles&text=All%20grounding%20connections%20should%20be,capacitive%20coupling%20to%20the%20soil.
https://electrical-engineering-portal.com/good-grounding-system
https://www.schererelectric.com/blog/electrical/the-importance-of-properly-grounding-your-home/#:~:text=The%20biggest%20danger%20from%20poor,into%20building%20materials%2C%20creating%20fires.
https://www.hydroquebec.com/safety/electric-shock/consequences-electric-shock.html
https://www.thezebra.com/resources/research/house-fire-statistics/#:~:text=The%20top%20three%20causes%20of%20residential%20fires%20are%20cooking%20(50,short%20circuits%20or%20wiring%20problems.
https://www.allaboutcircuits.com/textbook/alternating-current/chpt-11/calculating-power-factor/