Vibration is the result of moving and rotating machine parts. But how do you know when the normal vibration range is not normal anymore? Through vibration frequency and vibration amplitude. Vibration frequency indicates the number of times an object oscillates. Measurements are expressed through cycles per second or per minute (CPM). Vibration amplitude defines the magnitude of the vibration produced by the machine. They are characterized as large, fast, or forceful. With that said, how is vibration monitoring affecting your machines?
What is Vibration Monitoring?
Vibration monitoring is the process of measuring vibrations to identify the defects in a machine or in the overall condition of a system. Vibration by definition is the periodic movement of particles in opposite directions.
Why do machines vibrate?
Vibrating is normal for machines. But strong vibrations in machines may indicate a problem or defect. Here are the common factors why vibrations happen to your machines.
Imbalance – When there is a spot in a rotating component that is considered heavy, it will cause vibration. There can also be an imbalance when dirt has accumulated in a fan blade or if a fan blade breaks. As the machine continues to work, the effects of imbalance will increase.
Misalignment – Aligning parts and pieces is necessary to ensure that a machine works properly. The thermal expansion causes misalignment causing components to shift or improperly assemble after maintenance.
Wear – As components (big or small) may wear out over time, they can produce vibration every time they get in contact with other parts or if they travel to an area. Vibrating things usually are the broken or worn out ones.
Looseness  – When things are loose, especially in machines, not only will it cause vibration but also trouble. Loose parts caused by vibrations may interfere with other machine processes.
Effects of vibration on your machine
Excessive vibration to your machine can accelerate the machine wear, consume excess power, breakdown of equipment – thus resulting in machine downtime.
Best Fluke Tool for Vibration Monitoring
If you are wondering where to buy or what brand to buy to monitor the vibration of your machine, we've got a recommendation for you! Fluke is known to have the best maintenance tools for your specific needs. Here are the best Fluke tools for vibration monitoring.
Fluke 810 Vibration Tester
Known to last long, Fluke tools deliver accurate measurements. This Fluke 810 is no exception! This handheld vibration tester is the perfect mixture of high-end vibration analyzers and low-end vibration pens. This tester can detect vibration along three planes (vertical, horizontal, and axial planes). It can diagnose problems and recommend solutions for imbalance, misalignment, wear, and looseness. Lastly, it can also test a wide range of mechanical equipment like motors, fans, drives, gearboxes, pumps, compressors, and spindles.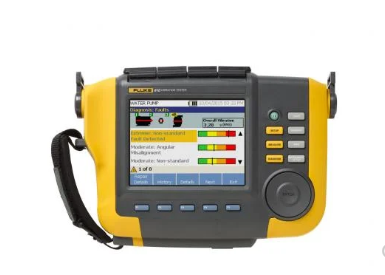 Fluke 805 Vibration Tester
To check bearings and overall vibrations, use the Fluke 805 Vibration Tester! It has an innovative sensor design that minimizes measurement variations caused by contact pressure or device angle. It has a force sensor tip that compensates for user variance. The straightforward user interface makes it easier even for non-professionals to learn how this tool works. To indicate the pressure that needs to be applied for proper measurements, it uses a colored lighting system.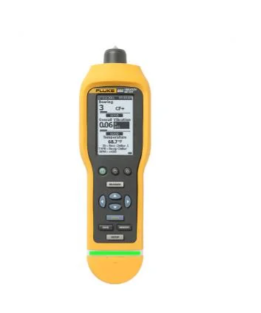 Get your Fluke tools through an authentic source!
Hey, you made it to the bottom! Are you currently looking for the best-performing test tools in the market to run daily maintenance checks on your machines? You're in luck cause Presidium PH is an authorized distributor of Fluke test tools in the Philippines. Prevent these faults from penetrating your machine by using the best test tools there are!
If you want to know more about Fluke tools and their functions, visit our website for more info! This is a one-stop shop for the best test tools within Metro Manila.
Sources :
https://www.instrumart.com/categories/5619/vibration-monitoring#:~:text=Vibration%20monitoring%20is%20the%20process,%2C%20malfunction%2C%20or%20process%20restriction.
https://www.twi-global.com/technical-knowledge/faqs/vibration-analysis
https://www.merriam-webster.com/dictionary/vibration
https://www.fluke.com/en-ph/learn/blog/vibration/most-common-causes-of-machine-vibration#:~:text=Vibration%20can%20be%20caused%20by,axis%2C%20creating%20a%20centrifugal%20force.
https://www.fluke.com/en-us/product/mechanical-maintenance/vibration-analysis/fluke-810
https://www.fluke.com/en-us/product/mechanical-maintenance/vibration-analysis/fluke-805?query=fluke%20810
https://www.motioncontroltips.com/how-is-machine-vibration-defined/#:~:text=Machine%20vibration%20is%20a%20normal,or%20imbalances%20in%20rotating%20parts.