Gas is known as the third state of matter. It might not be easily visible to the naked eye but we can feel it. We consume gas by breathing the air and through compressed gas systems. How do we even use compressed gas systems and how do we handle them?
What is a compressed gas system?
A compressed gas system is a gas or mixture of gases in a container having an absolute pressure exceeding 40 psi at 70 degrees Fahrenheit. It can also be a liquid having a vapor pressure. Usually, it is toxic, flammable, oxidizing, corrosive, or inert.
Uses of compressed gas systems
Schools. It might sound odd but yes schools use compressed gas systems. It is used in science and engineering buildings, shops, retail, and campus dining.
Laboratories and factories. It contains gases that are used for different experiments.
House. Your liquefied petroleum gas is a form of the compressed gas system! That's why you must turn off your regulator to secure the gas from leaking and being in contact with heat.
Dangers imposed by compressed gas systems
It may cause a fire. Since it is made of gases that are usually flammable, a small leak from a compressed gas cylinder is already a big threat to safety.
May cause health hazards. Gases that are not naturally inhaled by our body are tagged as a hazard already. Some gases may lead to nose and throat irritation, headaches, dizziness, nausea, vomiting, confusion, and breathing difficulties.
Compressed gas cylinder explosion. Due to the elevated level of pressure inside a compressed gas cylinder, improper handling of it may result in a violent movement that might result in an accidental explosion.
Proper handling of compressed gas cylinders
Here's a list of the proper handling of compressed gas cylinders from the University of Florida. You can visit their website listed on the source to check for more.
Secure all compressed gas cylinders and stick them to racks, walls, wall benches, or hand trucks with a strong chain to avoid the cylinder from falling over.
Report all questionable gas cylinders immediately to the supplier for correction or replacement.
Label all cylinders properly to identify the contents.
Only trained personnel can transport and handle gas cylinders.
Put in areas with adequate ventilation.
Do not violently strike a gas cylinder. Protect it from any impact of any kind.
Keep cylinders far away while in use to avoid contact with sparks, flame, or heat.
There should be a valve protection cap on every cylinder unless connected to a regulator.
Pair it with a functioning gas regulator when in use.
Do not connect any accessory equipment with any improvised hookups or adapters.
Close the cylinder valve after using it and release the pressure.
Empty gas cylinders must have closed valves.
Handle empty and full cylinders with care.
Do not direct any high pressure on anyone.
Evacuate, seal and isolate the area with a hazardous gas cylinder.
Most Adept Fluke Tools for Compressed Gas Systems
Fluke ii900 Sonic Industrial Acoustic Imager
This ergonomic and rugged acoustic imager is best used to detect leaks right away. Produced with safety as the primary concern, hence it can also be used even in noisy environments at a safe distance. With a 7-inch LCD touchscreen that shows the visual image for quick leak location identification, you won't have a hard time looking at the measurements. It keeps your files organized by image and video tagging, annotation, and organization using folders. It visualizes the sounds that it detects from small leaks in compressed air, gas, and vacuum systems.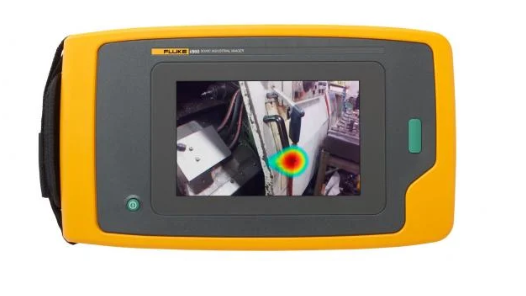 Fluke ii910 Precision Acoustic Imager
This acoustic imager can detect areas with insulators, transformers, high-voltage powerlines, switch gears, arrestors, busbars, high-voltage coils, breakers, and capacitors. This is an all-in-one tool for all your leaks and issues. You have full mobility and flexibility in using this acoustic imager because it has no secondary cables or devices needed. It uses the SoundSight technology that translates sounds into visual representations. This is voltage electricians, electrical test engineers, and a grid maintenance team approved!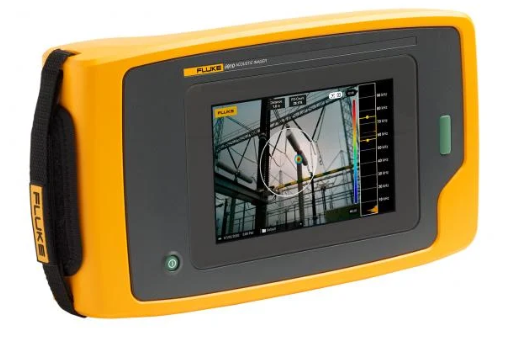 Get your Fluke tools through an authentic source!
Hey, you made it to the bottom! Are you currently looking for the best-performing test tools in the market to run daily maintenance checks on your machines? You are in luck cause Presidium PH is an authorized distributor of Fluke test tools in the Philippines. Prevent these faults from penetrating your machine by using the best test tools there are!
If you want to know more about Fluke tools and their functions, visit our website for more info! This is a one-stop shop for the best test tools within Metro Manila.
https://presidium.ph/shop/?wlfilter=1&product_cat=fluke-industrial-imagers
Sources
https://www.fluke.com/en-ph/learn/blog/leak-detection/compressed-gas-systems
https://www.wisconsin.edu/ehs/hazmat/compressed-gases/#:~:text=The%20OSHA%20Hazard%20Communication%20Standard,104%20psi%20at%20130%20deg.
https://www.osha.gov/compressed-gas-equipment
https://www.ehs.washington.edu/research-lab/compressed-gas-cryogenic-fluids
https://ehs.princeton.edu/book/export/html/208
https://www.ehs.ufl.edu/about/policies/compressed-gas-cylinders-use-and-storage/