Air is one thing we can't live without. We cannot see it but we feel it and we need it. But with all the commercialization that's happening around us, air quality is one thing that declines as time goes by. How can we assure that we are still breathing clean air that's good for us and does not cause us any problems?
What is air quality?
Air quality is the measurement of how clean or polluted the air is. Monitoring air quality is essential because polluted air is not healthy to breathe in. Air is mostly composed of nitrogen and oxygen – two of the most abundant gases on Earth. However, it contains small portions of other gases and particles. Air Quality Index (AQI) is used to measure air quality. AQI detects the following pollutants that may be present in the air that we breathe :
Ground level ozone
Carbon monoxide
Sulfur dioxide
Nitrogen dioxide
Airborne particles, or aerosols
Ground-level ozone and carbon monoxide are the leading pollutants that are present in smog (smoke plus fog). These are the pollutants that pose a threat to health. The ozone layer that protects us from the harmful rays of the sun also helps us keep the air quality on Earth. Ground-level ozone is produced when the sunlight reacts with chemical emissions. These chemical emissions are commonly found in industrial facilities and emitted by cars as well.
Steps in measuring indoor air quality
Locate moisture intrusion
As moisture enters a structure through joints and cracks, it may result in mold build-up. Molds may not be concerning at first but as it accumulates it may pose a serious threat to a structure. When the molds' spores have already germinated, they may produce substances that are harmful to humans.
Monitor heat loss
Heat loss occurs in areas with cracks or breaks in building seals. Thus, checking the temperature in and out of the structure will tell you immediately if there are problems. Regularly checking the temperatures along the ceilings, floors, walls, windows, doors, vents, and pipes is important to monitor their state and spot any changes. Infrared thermometers can be used to scan those to locate the heat source and spot broken seals.
Measure indoor air quality
Measuring air quality promotes the overall health and productivity of the environment. It includes the measurements of air temperature, relative humidity, airborne particle concentrations, and levels of carbon monoxide gases. Using an airflow meter, we can measure the movement and pressure of air in the building. This will help us to assess the condition of the ventilation and exhaust systems.
Examine furnaces and boilers
Performing a scan of the furnaces and boilers will indicate the spots that need repair. CO2 levels also tell us if there are problems with the exhaust system or if there are any leaks around the area.
Verify HVAC system performance
HVAC, also known as Heating, Ventilation, and Air conditioning system is the system used for moving air between indoor and outdoor areas. It also includes heating and cooling in residential and commercial buildings. Also, they include a filter to maintain a healthy level of humidity for the optimal comfort of the people. Since the HVAC system may run 24/7, especially for commercial buildings, it might be prone to electrical system failures.
Fluke Tools that work best in measuring air quality
There are different steps in measuring air quality. Thus, it is important to use reliable and durable tools for it. Do you still have no brand in mind? Fluke is the way to go! Known to deliver quality products that give accurate measurements, Fluke tools will help you make quick decisions. Here are the top Fluke tools you can use to measure air quality.
1. 561 HVAC Infrared & Contact Thermometer
This lightweight contact thermometer is used for measuring things at a distance. It measures temperature that ranges from -40°C to 550° C (-40°F to 1022°F). It can measure small objects and large areas without the need to shut down the equipment. This handy and easy-to-use IR thermometer can measure hot, moving, or electrically charged objects while keeping you safe.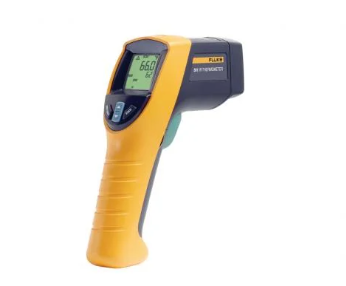 2. Fluke 971 Temperature Humidity Meter
This compact and lightweight Humidity meter has a backlit display that will help you view the measurements even when it's dark. The low battery indicator will inform you right away when it's time to charge the meter again. It measures temperature range from -20 °C to 60 °C (-4 °F to 140 °F)  and relative humidity from 5% to 95%.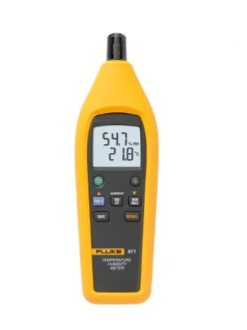 3. Fluke 985 Particle Counter
With its long battery life, you can work with it the whole day and measure a ton of essentials. The Large 3.5 QVGC Color display is for easy navigation and viewing with intuitive icons and large font options. The memory can store 10,000 record storage that gives you quick access to historical data. Data can be viewed in a traditional tabular or trend graph view at the user's preference so you can personalize it based on what suits you better.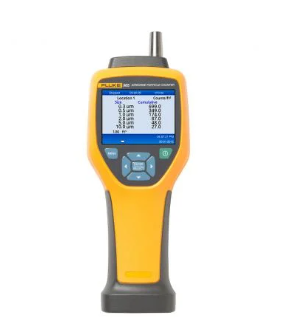 Get your Fluke tools through an authentic source!
Hey, you made it to the bottom! Are you currently looking for the best-performing test tools in the market to run daily maintenance checks on your machines? You're in luck cause Presidium PH is an authorized distributor of Fluke test tools in the Philippines. Prevent these faults from penetrating your machine by using the best test tools there are!
If you want to know more about Fluke tools and their functions, visit our website for more info! This is a one-stop shop for the best test tools within Metro Manila.
Sources:
https://www.fluke.com/en-ph/learn/blog/energy-efficiency/best-tools
https://www.greencap.com.au/news/2021-07-moulds-damaging-impact-risk-review
https://www.petro.com/resource-center/what-is-hvac
https://scijinks.gov/air-quality/#:~:text=Air%20quality%20is%20a%20measure,Air%20Quality%20Index%2C%20or%20AQI.
https://www.fluke.com/en-ph/product/temperature-measurement/ir-thermometers/fluke-561
https://www.fluke.com/en-ph/product/building-infrastructure/indoor-air-quality-testing/fluke-971
https://www.fluke.com/en-us/product/building-infrastructure/indoor-air-quality-testing/fluke-985