Close your eyes. What do you see? Nothing – just complete darkness, right? Have you ever wondered how visually impaired individuals are able to navigate around? Since one of their senses is impaired, they rely on their other senses to move around. People with a sense of sight, do not pay that much attention to the sounds that they hear. But for visually impaired people, hearing is their primary sense. They rely on sounds to make sense of things around them. But just like any of our senses, we can only hear a certain range of sounds. The human ear can hear sounds within the range of 20 Hz to 20 kHz. But there are sounds that we cannot hear. Sounds of gas leaks in a structure are one of them.
In every 1 out of 5 fires in Bangladesh, it has been determined that gas leaks are the cause. You can't see gas, right? The only way to detect it is through sound. The process is called acoustic imaging. This comes in handy, especially for people who are dealing with gas most of the time.
What is acoustic imaging?
Acoustic imaging is the process of converting sounds into meaningful images. The sounds that the built-in microphones detect are sounds that aren't audible to human ears. It allows us to quickly detect and address any problem like gas leaks or any kind of leaks that can happen within our structure. Gas leaks can cause fires and incur more damage to the structure or a system when not properly tended to right away.
What to look for in an acoustic imager?
Gas leaks, compressed air leaks, and vacuum system leaks are catastrophic events that are highly preventable when we detect them right away. Here are some things to consider when looking for an acoustic imager.
1. Operation
Since we are dealing with gas and other kinds of leaks, ensuring the safety of the operator is a priority. It is best to use a device that can be held using one hand only. The other hand can be used for support and holding onto railings.
2. Decision Support
Acoustic imagers that classify and assess the severity of the situation would be helpful. It helps managers to make quick and accurate solutions to problem.
3. Software
Choose the software that matches your needs. Choosing suitable features will help you make decisions for preventive maintenance faster. Thus, incurring less downtime in your venture.
4. Number of microphones.
More microphones mean more sounds to be picked up. As the number of microphones increases, the signal-to-noise ratio improves as well.
5. Frequency Range.
The distance or range into which you measure varies depending on which sound range you want to gather information.
6. Analytics.
The acoustic imager should be able to deliver sensible and reliable information so that you can address the issue properly. If not, a miscalculation or a misjudgment of the situation can cause you more damage.
7. Battery
Your acoustic imager should last if possible. It should enable you to change batteries in no time to continuously work on detection and preventive measures.
3 Best Fluke tools for acoustic imaging
With that said, this maintenance activity that might be considered minute to some requires a very dependable measurement tool! Out of the very competitive market, Fluke is known to deliver quality results and ensure the safety of the person conducting the maintenance. Here are some of the best Fluke tools made for acoustic imaging.
1. Fluke ii910 Precision Acoustic Imager
The Fluke ii910 Precision Acoustic Imager has 64 ultrasonic microphones that detect the sound. The microphones are small enough that they are contained in this compact yet powerful imager. Paired with the beamforming technology, Fluke ii910 detects the sound and bounces it back to the source.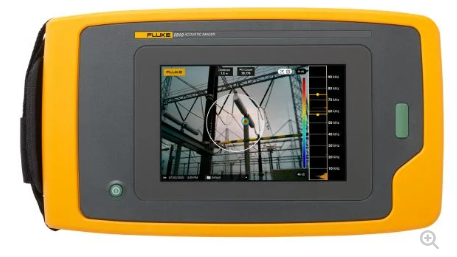 2. Fluke ii900 Sonic Industrial Imager
With its rugged and ergonomic design, the 7-inch screen of Fluke ii900 wouldn't be a bother to grip on. It is very user-friendly and even people with no experience can use it right away. With 20 GB storage capacity, Fluke ii900 can store a lot of information without risking the performance.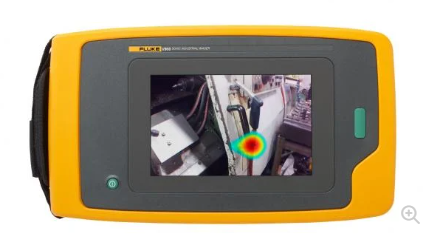 3. Fluke DS701 Diagnostic Scope
Fluke DS701 Diagnostic Scope has high-definition dual view camera and a processor that renders a smooth, clear, and consistent image. You can enlarge the image with its macro zoom and micro zoom function. It is also able to adjust the lighting to capture the best image.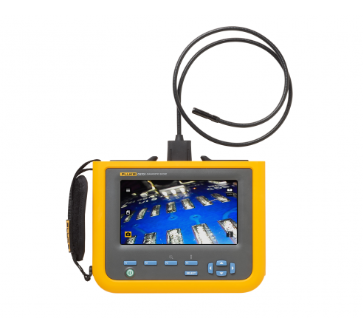 Get your Fluke tools through an authentic source!
Hey, you made it to the bottom! Are you currently looking for the best-performing test tools in the market to run daily maintenance checks on your machines? You're in luck cause Presidium PH is an authorized distributor of Fluke test tools in the Philippines. Prevent these faults from penetrating your machine by using the best test tools there are!
If you want to know more about Fluke tools and their functions, visit our website for more info! This is a one-stop shop for the best test tools within Metro Manila.
SHOP NOW: https://presidium.ph/shop/?wlfilter=1&product_cat=fluke-industrial-imagers
Sources: