Electricity is inarguably one of the most important energy forms in the world. From bulbs to phones, to computers, to cars, electricity is needed to keep them going. However, electricity can be very dangerous when mishandled and not properly stored. Regular power monitoring is necessary to keep everyone safe from any risk an electrical malfunction may pose.
What is Power Monitoring?
Power Monitoring is the process of measuring power consumption for energy-saving purposes. It is essential in preventing your devices from malfunctioning. It also minimizes the risk of encountering an event that is potentially life-threatening. Accurate and regular power monitoring can be achieved by using the best Fluke power monitors, sensors, and meters.
Benefits of Power Monitoring Using Fluke
1) Identify defects early on.
As they say, prevention is better than cure. It also applies to our devices. Early problem detection gives us time to prepare and mitigate the potential large-scale damage it could lead to.
2) Increase the life of the equipment.
Understanding the capacity of equipment will help the operators create an accurate load profile for every piece of equipment and proactively manage and allocate energy load. This helps in utilizing the equipment to reach its highest level of performance while avoiding overloading.
3) Save time and money.
These two are commodities no one wants to waste. In businesses, when you misuse time, you are also wasting money! These essential commodities are greatly affected once a business encounters a problem in power consumption and management. Instead of waiting for your equipment to break down and your business to have downtime, it is wiser to invest in power monitoring systems.
4) Increase profit.
Cutting operation costs will increase the profit of the business. Instead of experiencing downtime, focus on having reliable energy and power management system that will help grow your business faster.
5) Ensure personnel safety.
It is equally important to keep businesses running. Taking care of them is investing in the future of the business. Faulty equipment poses more danger to the operators. Power monitoring helps in making sure that there are no irregularities in the processes and that your business won't blow up in ways you wouldn't want to.
Best Fluke tools for Power Monitoring
Since electricity is invisible, instruments are the only way to measure it. However, it can be dangerous to measure that's why you need reliable power monitoring tools. Are you looking for one? Fluke is known to deliver excellent maintenance needs for our devices! Look at the list of Fluke tools best for power monitoring.
Fluke 3540 FC Three Phase Power Monitor and Condition Kit
Real-time monitoring of historical power variable data and other electrical variable fluctuations can be done by this Fluke device wirelessly. It has internal storage enough for 1 week worth of data. It allows users to visually analyze data with software trending, graphing, and timeboxing.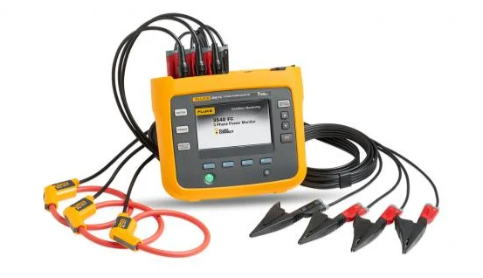 Fluke 1734 Three Phase Electrical Energy Power Logger
Receiving the highest safety rating in the industry, this Fluke device helps you identify the source of electrical energy waste and overloaded circuits. This builds an image of energy usage which can be used in reducing energy waste and making important decisions regarding power consumption.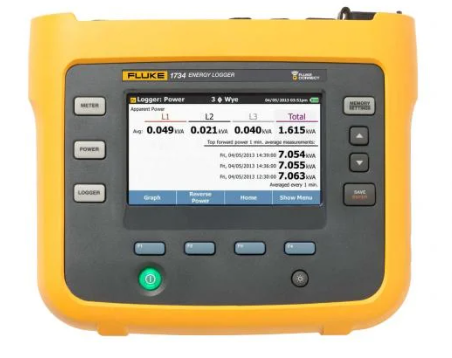 Fluke 1748 Three Phase Power Quality Logger
Accurately measure harmonics and interharmonics of voltage and current with this Fluke tool. You can export data in PQDIF or NeQual compatible through a third party software installed in Fluke 1748 Power Logger. Also, this compact power logger that is compliant with international power quality standards and combined with Energy Analyze Software is able to analyze power quality with waveform data to help identify the root of all disruptions.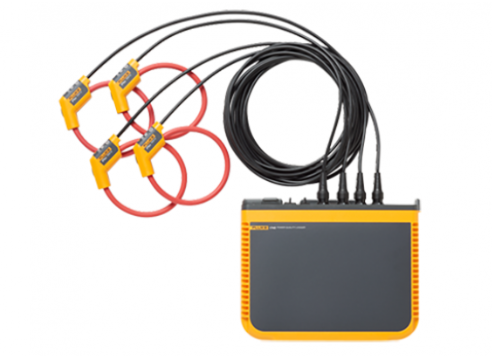 Get your Fluke tools through an authentic source!
Hey, you made it to the bottom! Are you currently looking for the best-performing test tools in the market to run daily maintenance checks on your machines? You're in luck cause Presidium PH is an authorized distributor of Fluke test tools in the Philippines. Prevent these faults from penetrating your machine by using the best test tools there are!
If you want to know more about Fluke tools and their functions, visit our website for more info! This is a one-stop-shop for the best test tools within Metro Manila. Get to know more about these products: https://presidium.ph/shop/?wlfilter=1&product_cat=fluke-power-quality-analyzers.
Sources
https://www.fluke.com/en/products/condition-monitoring/power
https://www.fluke.com/en-ph/product/electrical-testing/power-quality/1742-1746-1748
https://www.fluke.com/en-ph/product/electrical-testing/power-quality/1732-1734
https://www.fluke.com/en/product/condition-monitoring/power/3540-power-monitor-sensor
http://hoveyelectric.com/hovey-electric-power-blog/bid/70348/What-Is-A-Power-Monitoring-System
https://www.automationworld.com/home/blog/13318206/5-reasons-to-consider-a-power-monitoring-system
https://www.vertiv.com/en-asia/about/news-and-insights/articles/educational-articles/what-is-power-monitoring-and-why-does-it-matter/